8 Days of Desire with Vicky Dreiling and Jennifer Haymore:
o May 28 – Romancing Rakes – Top 5 Playlist
o May 29 – Bookhounds – Review, excerpt & giveaway
o May 30 – Books n Kisses – Q&A
o May 31 – Under The Covers Blogspot – Top 5 list
o June 1 – Martha's Bookshelf – Top 5 List
o June 2 – Simply Ali – Top 5 List
o June 3 – Stich, Read, Cook – Fun facts, review & giveaway
o June 4 – Book Soulmates – Review & giveaway with excerpts

Hi everyone,
The release date for WHAT A WICKED EARL WANTS is May 28th! You can get your copy at all of the major retailers! Also, the prequel/e-novella A SEASON FOR SIN is still available for $.99 at all the retailers if you would like to read it in advance of the full length book.
In other fabulous news, Romantic Times gave WHAT A WICKED EARL WANTS a 4 1/2 Star Top Pick! I'm thrilled to say the least!
I'll also be attending the Romance Writers of America conference this summer in Atlanta, Georgia July 17th-20th and will be doing a workshop about street teams with Eileen Dryer, Eloisa James, and other authors! I'll also be on a historical panel with friends Kieran Kramer, Tessa Dare, Grace Burrowes and others, so stop by to get the scoop! Here's a link for more information: http://www.rwa.org/p/cm/ld/fid=538. If you live in the area, please stop by the booksigning as I'd love to meet you!

Meanwhile, I hope you're all enjoying the spring weather and reading some fabulous books!
Cheers!
My friend Kieran Kramer and I started a fabulous new street team called The Regency Rockstars. If you're interested in joining, please email: vicky@vickydreiling.com for more information. Here's a link to our website.


HOW TO MARRY A DUKE won the HOLT Medallion Award in the Historical Category! HOW TO MARRY A DUKE also received an Award of Merit for Best First Book.
A SEASON FOR SIN was chosen as a Fresh Fiction Pick!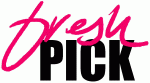 October 17, 2012